PROUT SISTERS RETREAT, JUL 17 – 18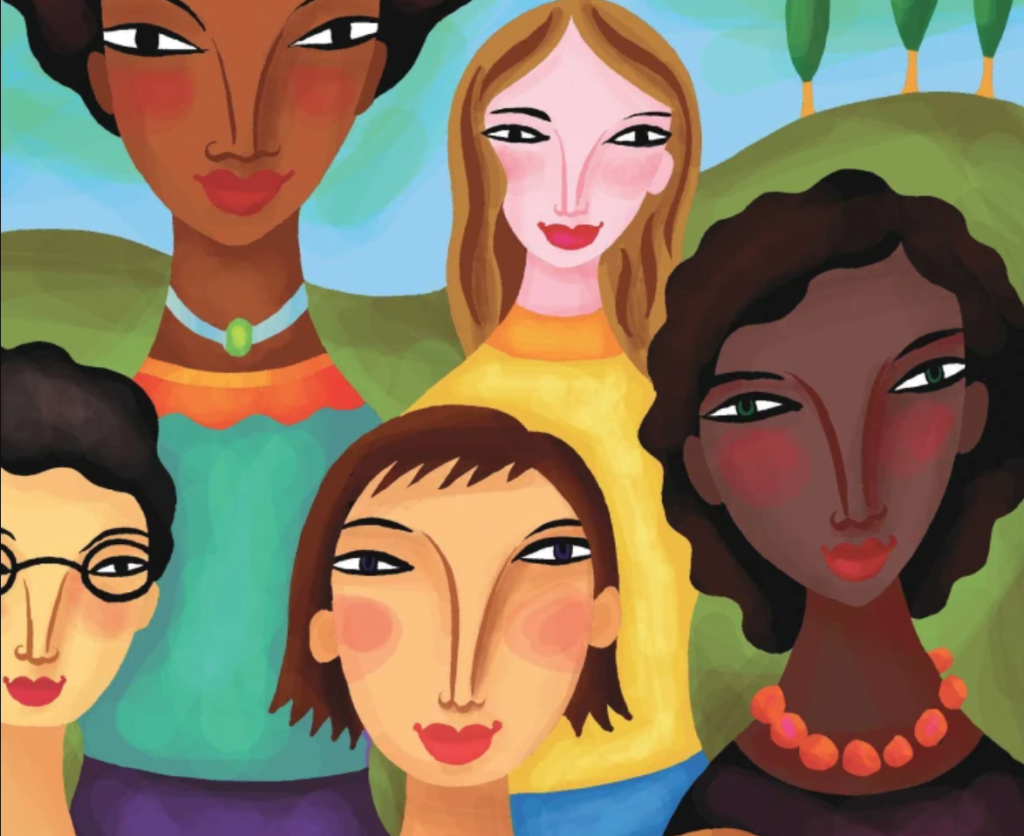 JOIN US FOR THE 2023 PROUTSISTERS RETREAT, THIS JULY, EITHER ONLINE OR IN-PERSON!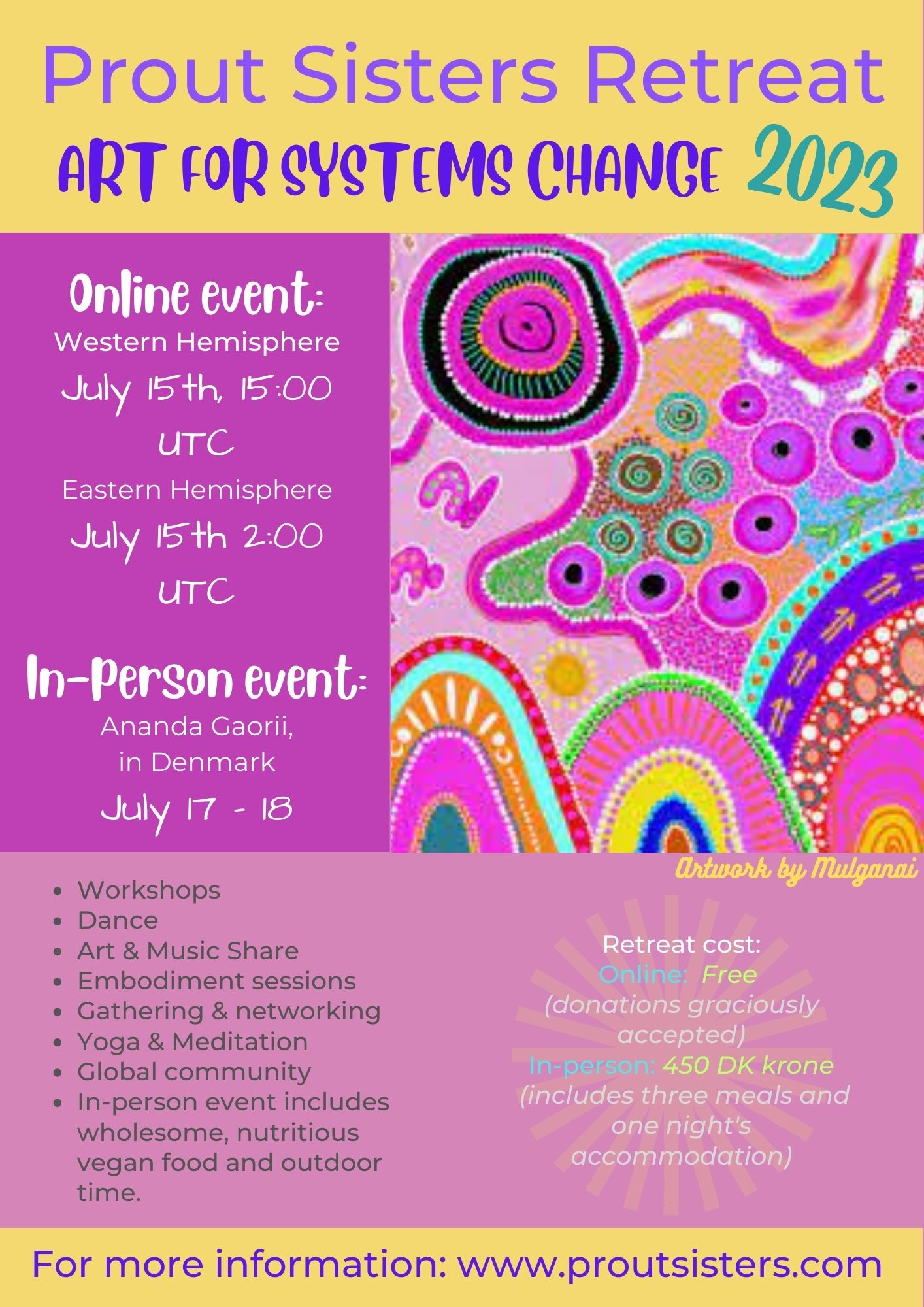 What is Prout?
The vision of the Progressive Utilization Theory (Prout) is to create a society where every individual can fulfill her potential and where all resources are utilized in an efficient and sustainable manner. The Prout model offers an integral approach to social change and justice, including people-centered economics, environmental sustainability, and a new model of prosperity.
Read more at prout.info
Women-Led
We have arrived at the current state of the world, teetering on the brink of economic and ecological collapse, under a male-dominated and hierarchical leadership.

It is time for us, as an integrated society, to move forward, guided by values of empathy, receptivity, cooperation and co-creation.
ACCOMMODATION:
At Ananda Gaorii Ashram, we offer separate dormitories for both men and women. These spacious rooms can comfortably accommodate up to 10 people. Alternatively, if you prefer to be closer to nature, you're also welcome to camp on our beautiful grounds.
PLEASE BRING THE FOLLOWING ITEMS:
A fitted bed sheet, a duvet (comforter) cover, a pillow case, a bath towel, toiletries, comfortable loose-fitting clothing, indoor slippers, a notebook/pen, and warm clothes for outdoor activities. *A pillow and duvet (comforter) will be provided.
HOW TO GET TO THE RETREAT:
Buy a ticket from Copenhagen Central Station to "Vig", change at "Holbæk". You have an option to take two buses; 560 and 566 or the train to Vig. If you come by car, use your navigation to: Holbækvej 56, 4560 Vig.
*Please note: If you arrive too late in Vig to take the bus, please call us 30-minutes before you are due to arrive at the station. We can arrange for someone to pick you up. Happy travels!
COVID PRECAUTIONS:
Depending on your location and circumstances, there may be varying testing requirements. However, if you are feeling sick, please take precautions by staying home and following local health guidelines. Thank you for your cooperation.
CANCELLATION REFUND POLICY:
• 100% refund if cancelled two weeks prior to the retreat.
• 80% refund if cancelled more than one week prior to the retreat.
• 50% refund if cancelled less than one week prior to the retreat.
FOR ADDITIONAL INFORMATION:
For more information please don't hesitate to contact us at:
+45 71 88 12 73
+45 22 54 66 80
email: .
"In this changed social atmosphere, the future of women is bright. The common masses will awake, their self-confidence and intelligence will increase. The way of writing history will be changed. Already it has started to change. In the future it will change more."
P.R. SARKAR