Ananda Marga Yoga and Meditation
Program of Activities
Meditation Classes:
Includes Breath Meditation, Mantra Meditation, Chanting and Mindfulness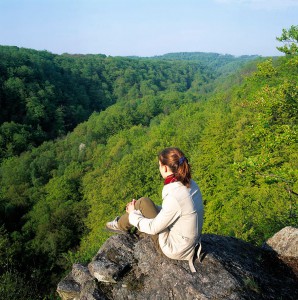 6 Week Meditation Course,
Tuesdays, 18.30 – 20.00.
Guide: Dada Krsnasevananda.
Repeated every six weeks. Next 6 week course starts on 09 October, 2018
Cost : By Donation
Weekly Yoga Classes:
In our classes you will be guided to feel calm, relaxed, aware and strong while you learn to practice yoga. Each class typically includes warm-ups, yoga postures, regulated breathing, self-massage and deep relaxation.
Drop-in yoga for body, mind and spirit
**Yoga classes are currently ON HOLD, paused while we get our new teacher crew together**
(Teacher: Sumati)
Cost: 50 kr. per class
Please follow us on Facebook to receive reminders and class updates (https://www.facebook.com/AnandaMargaDanmark/)
WEEKLY SCHEDULE
Monday
| | |
| --- | --- |
| 17.30 – 19.00 | [PAUSED] Yoga asanas – Beginners and Intermediate |
Tuesday
| | |
| --- | --- |
| 18.30 – 20.00 | Meditation class |
Thursday
Sunday
| | |
| --- | --- |
| 16.00 – 18.30 | Dharma Chakra |
Sunday Group Meditation (Dharma Chakra)
Includes Bhajan (devotional songs), Kiirtan (chanting), Meditation, Dharma Shastra (spiritual talk) and Vegetarian Meal. Participants should attend at least one introduction class/course prior to attending Dharma Chakra.
Every Sunday, 16.00 – 18.30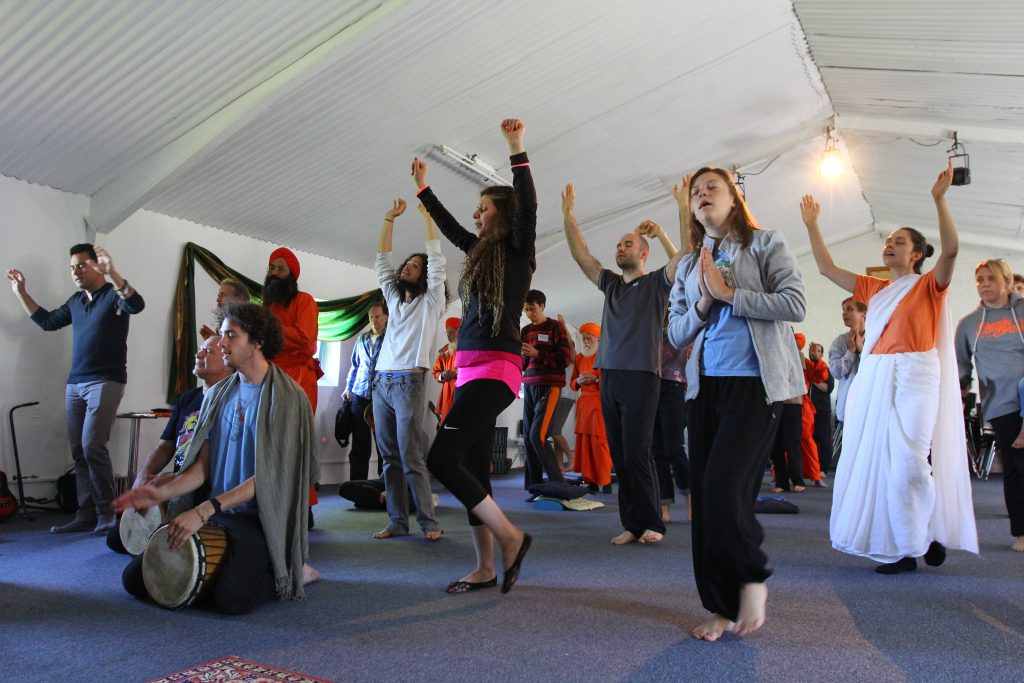 Extended Chanting (Akhanda Kiirtan)
3 hours circular Kiirtan (chanting) followed by meditation and spiritual talk. Akhanda Kiirtan is a joyful practice for purifying the mind and opening the heart.
Retreats
You are welcome to join the daily routine of meditation, yoga, study and Karma Yoga at our retreat center in Vig at any time. Just call or email us a few days in advance. See our website www.anandagaorii.dk or Facebook page Ananda Gaorii Ashram, Farm and Learning Center for more information.
Special retreats will be announced.
Rennaissance Artists and Writers Night
Performances and exhibitions by artists whose work is socially or spiritually uplifting.
Once every 2 or 3 months. (Follow us on Facebook for notifications on upcoming events)
Vegetarian Dinner Parties
Spiritual Music, Meditation and Food.
Sometimes as fundraisers for our center or for Ananda Marga service projects in various countries
Sometimes as a potluck with all our vegetarian friends
(Follow us on Facebook for notifications on upcoming events)
Karma Yoga Volunteering
Volunteer gardening and cleaning at our centres in Frederiksberg, Hellerup and Holbæk. Vegetarian lunch provided. Volunteers can visit our farm in Vig at any time for short visits or longer stays.
Further Information: info@anandamarga.dk; anandagaorii.dk; 71881273; 26453521