New Yoga Class Starting
We have a wonderful new teacher, Lis Angel, joining our team. Lis is an experienced teacher whose knowledge of yoga is graced with wisdom and care for the student. Her new class will be held on Thursdays at 5.00 p.m. beginning on April 12. Here is a description of the class: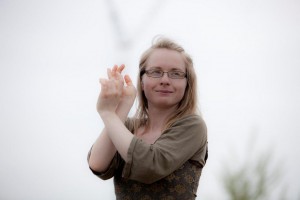 A gentle yet dynamic yogaclass.
Emphasis is on cultivating an inner awareness of presence in one's own body,
including respect regarding one's own physical limitation and capacity.
The class is taught in English or Danish depending on the participant's preference.
Nænsom og stadig dynamisk yoga med særlig opmærksomhed på at kultivere indre nærvær.
Respekt for kroppens begrænsninger og muligheder bliver vægtet højt.
Undervisningen foregår på dansk og/eller engelsk, knyttet til deltagernes preferencer.
Suggested donation 60 – 120 krone.
For more information about the class contact Lis directly at 22892424