Ananda Marga Yogiis' Christmas Party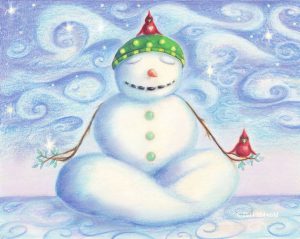 Celebrate Christmas by connecting to the Universe. Enjoy an alcohol free party with music, dance, games and fun, yummy cakes and cookies and a tasty veggie feast.
Program:
Christmas songs, Yogi Santa yoga pose competition, Kaoshikii and Tandava (two yoga dances) competition, gift exchange, circle dance, songs on the theme of light, games, Kiirtan, meditation and veggie feast.
What to bring:
Veggie food to share (pot luck dinner – no onions, garlic or mushrooms please), an inexpensive gift to exchange, your musical instrument, a cool or crazy yoga pose , a game or a song.