Ananda Marga Winter Kiirtan Retreat in Sweden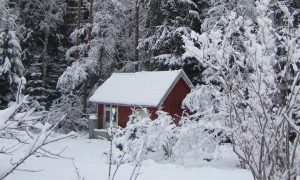 Annual New Year Program in Sweden Training Centre
( arrival and departure times are flexible – you can come and leave when you feel like it). This is a very relaxed and free event. Kiirtan continues 24 hours. We take turns singing kiirtan in groups. You should be there when your group is having its turn but the rest of the time you are free to meditate, chat with friends, walk in the forest or do whatever you wish (of course no drugs, alcohol, tobacco, etc. ) The location deep in the forest is magical. It is a wonderful way to end the year and begin the new year in a joyful and deeply spiritual atmosphere.
Costs:
1300 SEK/program or 300 SEK/day
Children 12-17 yrs: 600/150 SEK
Children 6-11 yrs: 400/100 SEK
Children below 6 yrs: FREE
Families: Second child: 50%, rest FREE
Students: 850/180 SEK
WT & LFT: 500/110 SEK
Place reservations and arrival time are to be conveyed to tcsweden@gmail.com or +46-492-80012
Directions:
By Air
− If you arrive to Arlanda airport: take Swebus or train to Linköping (directly or via Stockholm Cityterminalen).
− If you arrive to Skavsta Airport: take Flygbussarna bus to Linköping.
− From Linköping continue by local bus or train to Kisa.
By Bus/Train
− If you are travelling from Stockholm, Finland or Norway: Take Swebus intercity bus to Linköping, and then switch to local traffic bus (39, 590) or train to Kisa.
− If you are travelling from south Sweden, Denmark, Germany: Take train to Mariannelund.
By car
Take E4 to Linköping, then 34 to Kisa, continue on 134 Eksjö-Österbymo, at Tidersrum follow sign and turn left to Ydrefors. Inquire us for specific route.
Kisa and Marianelund cities are located about 30 km away from the Training Centre, so if you need a pickup provide us with:
− date and exact time of your arrival;
− station (Kisa, Mariannelund or Vimmerby);
− number of persons.
Pickup fee: 50 SEK/person.
You also could use local taxi service but it might be costly.
Timetables and route-planners
Airport coaches Flygbussarna: http://www.flygbussarna.se/
Intercity buses Swebus: http://www.swebus.se/
Trains: http://www.sj.se/
Local traffic from Linköping: http://www.ostgotatrafiken.se/