6 Week Meditation Course Starting March 5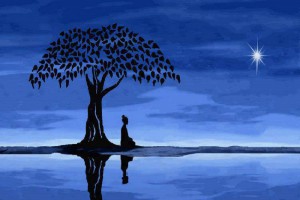 Beginning Tuesday, November 27, at 18.30.
Learn a variety of valuable meditation techniques including breath meditation, visualization, mantra and mindfulness.
Discover the science and philosophy of meditation – how it works, what are its benefits and what is its ultimate goal.
Learn practical solutions to common problems new meditators face.
Learn supplementary practices that can help improve meditation including diet, fasting, life principles, yoga postures and breathing.
Learn about the chakras and the mind – how they interact and how to control them.
Enjoy using spiritual music and chanting to create a beautiful atmosphere.
Enjoy a wealth of spiritual stories that give guidance and inspiration on the path.
Taught by Dada Krsnasevananda who brings a lifetime of experience as a monk and meditation teacher in both East and West.
No registration required – just come in person 🙂
Join the Facebook event to receive any notifications or updates: https://www.facebook.com/events/192330411508681/
If you have any questions you are welcome to call Dada on 71881273
All Ananda Marga meditation classes are run on a donation basis.