12 Day Permaculture Design Certificate Course
 July 29 – August 11, 2013
Ananda Gaorii Retreat Center, Vig
Permaculture is an ecological design system for sustainability in all aspects of our lives. Permaculture teaches us how build natural homes, grow our own food, restore diminished landscapes and ecosystems, catch rainwater, build communities, take care of waste and much more.
The philosophy within permaculture is one of working with rather than against nature, and of protracted and thoughtful observation rather than premature and thoughtless action. Permaculture design techniques encourage land use which integrates principles of ecology and applies lessons from nature. It teaches us to create settings and construct ecosystems which have the diversity, stability and resilience of natural ecosystems. In the spirit of sustainability, it also teaches us to allow natural and designed ecosystems to demonstrate their own evolutions.
"Permaculture is common sense that isn't common any more!" (Joe Polaischer)
The course is mainly theoretical and will give you an overview of the permaculture ethics, principles and approach to challenges. We will do practicals and hands-on work but emphasis is on learning the patterns and concepts that are applied in permaculture. We will also visit nearby intentional communities and sites that integrate permaculture in their design.
The syllabus and format offered is internationally recognized and will stretch over 90 hours. Participants who attend all sessions of this class and complete the final design project will receive a Certificate of Permaculture Design.
Rakesh Rootsman Rak will be joined by Danish permaculturalist Cathrine Dolleris and other guest teachers.
Venue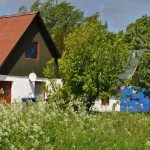 Ananda Gaorii is an Ananda Marga retreat center and organic farm situated in a picturesque rural area near Holbaek, Denmark. There are pleasant walks and a beautiful beach is only ten minutes by car. Ananda Gaorii has a mixture of dormitories and rooms with enough heated space for 60 – 70 people. This year we have a large and comfortable new house with views looking out over the lake and orchard.
Course Syllabus:
  Principles of Natural Systems
  Sustainable Design Methodologies
  Patterns in Nature, Culture and Society
  Reading the Land & Understanding Natural Processes
  Large Scale Land Restoration Techniques
  Water Harvesting Techniques
  Design Principles of Sustainable Human Settlements
  Grey Water Recycling
  Natural Building Strategies
  Cultivated & Productive Ecologies
  Food Forests, Plant Guilds, Gardens for Self-Sufficiency
  Energy Conservation Technologies
  Appropriate Technologies and Renewable Energies
  Urban Environment Permaculture
  Wildlife Management and Biological Pest Control
  Land Arts and Community Activism
  Invisible Structures: EcoVillages & Credit Unions
  Community Supported Agriculture
  Strategies for an Alternative Nation
  At the end of the class, students engage in a group design project.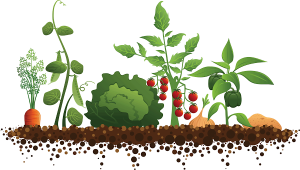 Cost:
kr 6,770           Full price
kr 5,770           Low income and advance payment (pay before 1st July)
kr 4,770           Earlybird payment discount (pay before May 15th)
Price includes healthy vegetarian food and indoor accommodation for up to 14 days (feel free to bring tents if you prefer).
Dates
  Start – Monday, July 29, 10.00
  Finish – Sunday, August 11, 17.00 finish
  2 days off in between.
Optional Extra Activities
      Daily yoga and meditation classes at no extra cost.
      Various group activities can be arranged for the 2 days off including site visits or hands on practicals.
      Open to other suggestions from the group.
To register please fill in the following form:
Payment:
Konto/Ac: 5010-0001465289
IBAN: DK9450100001465289
SWIFT/BIC: JYBADKKK
For more information contact: